52 Countries - 5 Continents
On 18th of August I set off from Belgium, heading west. My route includes the UK, Iceland, Greenland, Canada, USA, Latin America to Colombia, then back north via Alaska, to Russia, Korea, Indonesia, India, the Middle East, Europe and back to Belgium, where I arrived on 20th of January.
I am flying a Shark. It is a high-performance ultralight aircraft manufactured in Europe. It is incredibly fast with cruising speed reaching 300 km/h. The aircraft has been specially prepared for such a long journey.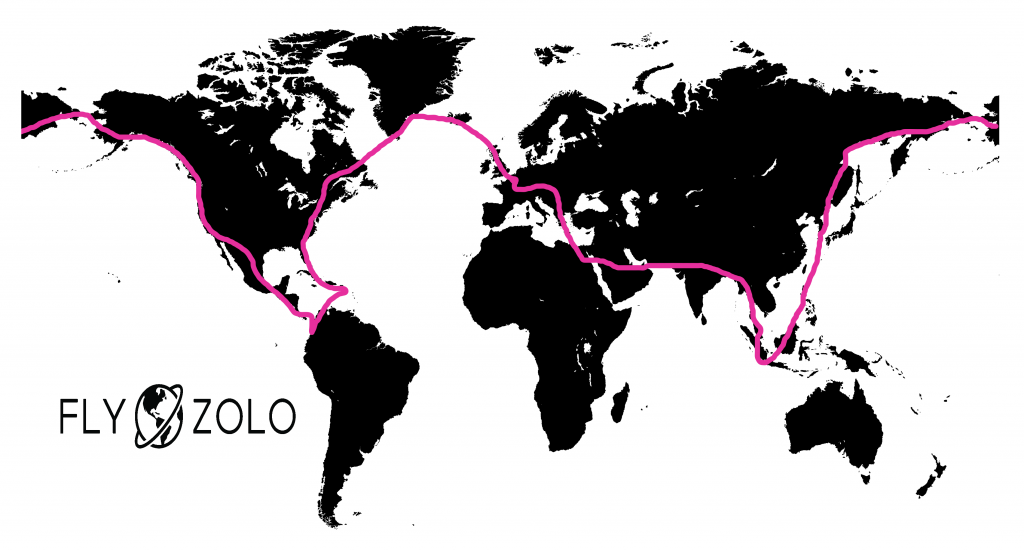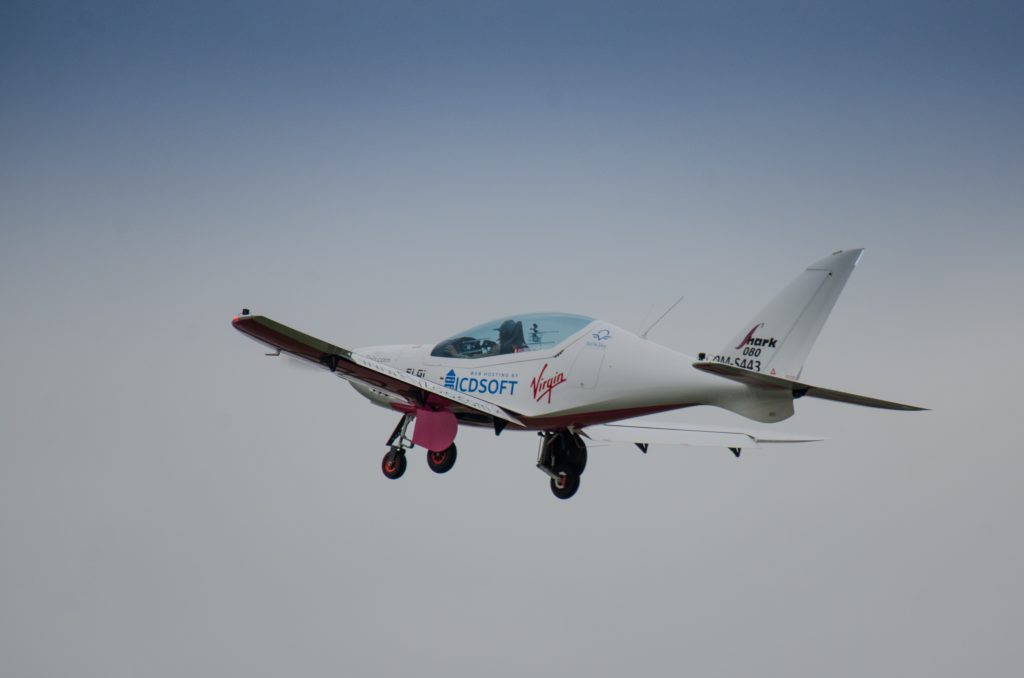 Shark Aero is a high-performance two seat tandem ultralight aircraft with retractable gear, a smaller wing, a variable-pitch propeller and first class comfortable cockpit interior.
Shark was designed and constructed as a fast cross-country airplane, built on innovative design and new technologies.
The use of the most advanced technologies of carbon fibre epoxy composite and its uncompromisingly optimised aerodynamics makes the Shark one of the fastest ultralight aircraft proven by a world speed record and rewarded by a number of design awards.
SHARK is powered by a ROTAX 912 ULS 100 hp engine running a WOODCOMP 2-blade adjustable propeller. It combines low operating costs, a long range (1600 km), exceptional speed (optimum cruising speed of 140 knots), a long service life and access to any public airport with keeping operational cost to a minimum. 
My Guinness World Records
With my journey , I broke the following two Guinness World Records:
Youngest woman to fly solo around the world : The previous record-holder, Shaesta Waez, was 30 when she completed in 2017 her "Dreams Soar" around-the-world flight in a single-engine aircraft. With my journey, I also reduced the gender gap by 12 years – as the current youngest male record holder, Travis Ludlow, was 18 when he completed his solo flight in July 2021.
First woman to circumnavigate the world in a microlight.
Additionally, I am the first ever Belgian to circumnavigate the world solo by air.